Cape May Restaurants - Our Favorites
Ahhh… Cape May restaurants. Cape May has many restaurants. You'll be able to find everything from pancake houses, bar food, to fine dining.
Walk around the town and you'll most likely bump into many of the restaurants the town offers. You'll find more fine dining restaurants in Cape May, than you'll find all along the New Jersey Shore, well...maybe except Atlantic City, but that's casino heaven.
As with everything, people have their own opinions and tastes, especially when it comes to food. And we all know that even the best restaurants put out so-so meals from time to time. So, check out the dining options and see what may please you the best.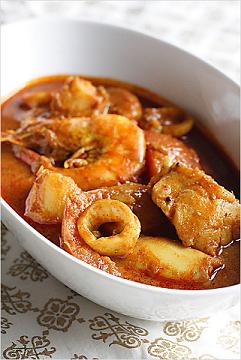 Below are some of our favorite Cape May restaurants…
Best Breakfast
Just waking up in Cape May, NJ is a great start. And eating at one of the many breakfast spots makes the day even better.
If you want a good omelet and a great view of the ocean, head over to McGlade's. This is an extremely casual restaurant located right on the boardwalk and beach.
You'll be seated under a canopy like setting with a breeze blowing through. If you are lucky, you could get a table right along the deck rail and almost be sitting on the beach. You can walk in here with flip flops and a bathing suit, do have a shirt though.
McGlade's does get a crowd, so you could end up waiting 20 minutes for a table. But, it's worth the wait.
This is our favorite breakfast spot. I think it's probably more of the atmosphere then anything. But what is better than a good atmosphere and good food? Nothing!
If you are in the mood for a pancake house, there is an Uncle Bill's pancake house right in front of Congress Hall. Uncle Bill's serves everything a typical pancake house serves…pancakes, eggs, waffles, bacon, etc.
And if you want a little bit of everything, head to the Mad Batter Restaurant. This eatery is very good and a favorite in Cape May. It is located within the Carroll Villa Bed and Breakfast. You be able to find most breakfast items here, even with a few specials.
Best Lunch
Really…I've got one place for you. Hot Dog Tommy's. It's quick, good, and fun. Hot Dog Tommy's offers a variety of hot dogs with all sorts of toppings. If you are in the mood for a dog, hit this place up.
I think the last dog we ate there was called the tornado…it had stuff like potatoes, cheese, peppers, maybe chili and other stuff. Really fun and really good!
There are no tables or chairs here, you just order your dog at the window and move along. Sometimes we'll sit along the boardwalk and chow.
Best Dinner
Well...we are going to leave the below verbage about Tisha's alone for the moment. Tisha's was our favorite due to the various reasons below. However, Tisha's has moved and they no longer are located right on the beach...bummer. That was our main reason for Tisha's being at the top. Tisha's is now located along the Washington Street Mall. We have yet to eat here since the move but have walked by it many times. We'll keep you posted.
So many Cape May restaurants to choose from yet so little time. But #1 on our list is Tisha's Fine Dining. This probably goes along with our favorite breakfast spot, because at Tisha's you are seated directly on the beach, too. You see...we aren't very sophisticated people and like the simple things in life. Like a great view!
Good food, great location, very small and intimate. Good stuff! They have a small indoor section or a small outdoor section. We like to request an outside table. You'll literally be a step or two away from the beach.
Several other favorite or best choices for dinner would be The Merion Inn, Peter Shields Inn, and The Ebbitt Room. All very good restaurants. They serve a little bit of everything from seafood to Italian style dishes. If you'll be heading out to dine in Cape May, I would definitely check out any of these Cape May restaurants.