Cape May Zoo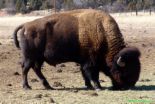 The Cape May Zoo is a great spot to visit no matter what your age is! If you are looking for a day trip or just a day away from the beach, this is something that should be checked out.

It's not an extremely big zoo like many of the larger cities offer, but it has enough animals to make it worth your while.
Some of the animals include lions, tigers, primates, bears, gators, leopards, cheetahs, bison, giraffe, birds of all kinds, spiders, frogs, and lizards.
And when you get tired of looking at these animals, you can go and feed the pigs and goats in their area. The feed may cost you a quarter and they provide machines right at their pen. I would bring a napkin or something, though. They can really slim you up!
---

There is no actual entrance fee when you go to the Cape May County Zoo, rather they except donations instead. When you enter, there is a 'toll booth' that you must pass and that is where you can give your donation. Your donation can be any amount!

The park is reportedly about 80 acres.
And you can easily spend a half day there with their many exibits. As you walk around, there are wooden walk-ways and maps that will point you in the right direction. And once in a while, no matter where you ara at in the park, you can here the lion roar.
The zoo provides benches throughout, so even if a member of your party can't get around too well, they have places to rest.
And if you get thirsty or hungry, there is a refreshment stand.
---
The following is a map of the zoo, provided by the Cape May County Park & Zoo
Zoo Map
Hours of operation

Zoo Hours: 10:00 a.m. - 4:45 p.m.
Seven Days a Week



707 N Route 9
Cape May Court House, NJ 08210
(609) 465-5271