Stockton Motor Inn
Stockton Motor Inn
809 Beach Avenue
Cape May, New Jersey 08204
1-609-884-4036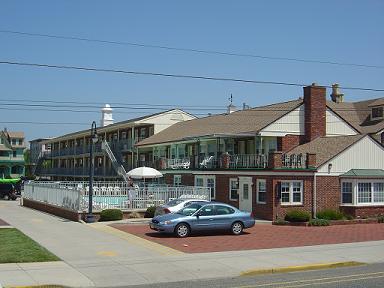 Overview
Not many amenities here. It is your standard motel that can be found anywhere. However, it is oceanfront and you have water views from the 2nd and 3rd stories! It offers 3-stories and a pool. There are no elevators. The Inn is perpendicular to the ocean, so you'll have to turn to see the water...it won't be directly out your window. It is in proximity to many restaurants. Shopping is a little bit of a walk...may want to take a bike there. If you're looking for an oceanfront, simple motel with a pool, this would be a good choice.
Want to submit your own review? Click Here
Directions
Take the parkway to the End to Route 109 South. Follow Route 109 over the large bridge and then a small bridge. Here the road becomes Lafayette St. Follow Lafayette St. to the first traffic light and turn Left. You will be on Madison St. Pass through the traffic light at Washington St. and follow Madison to the End. You will be at Beach Ave. Turn Right at Beach Ave, the Inns are down two and one-half blocks on the right.
Check out the town map to see its location!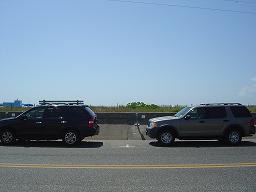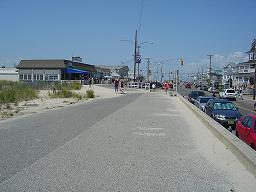 --The 1st photo is a ground level view from the front of the Inn. The 2nd photo is the walk-way that is on the opposite side of Beach Ave., which abuts the beach--