Cape Harbor Motor Inn
Cape Harbor Motor Inn
715 Pittsburgh Avenue
Cape May, New Jersey 08204
1-609-884-0018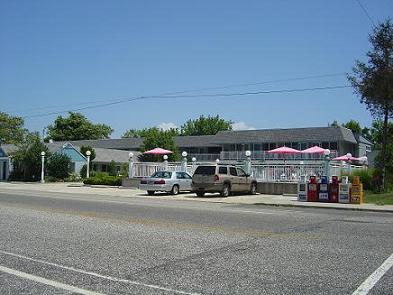 Overview
Nothing bad about this motel...it just doesn't offer much. It is your standard 2-story motel with a pool that you can find anywhere in the country. It is approximately 10 blocks to the beach and a mile or so to the boardwalk or shopping. But, the price is enticing!
Want to submit your own review? Click Here
Directions
Take the Garden State Parkway South to Exit 0. Follow signs to Cape May over the Harbor Bridge; keep driving straight until you cross over the flat bridge. Get into the left lane and make a left on Sidney Ave. (follow signs for US Coast Guard Base) The signs will lead you to Pittsburgh Ave. Drive straight, motel is on the left after the yellow blinking light.
Check out the town map to see its location!