Angel of the Sea
Angel of the Sea
5 Trenton Avenue
Cape May, New Jersey 08204
1-609-884-3369

Reviews for this B & B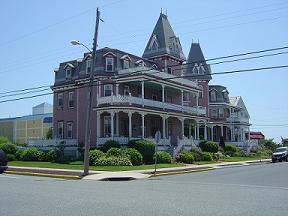 Overview
The location is pretty good. Almost ocean front, only a house or two away. Offers good water views from 2-story and above. Larger then most B & B's in the area. Has 27 rooms and 2 buildings. So if a small intimate B & B is what you are looking for, this may not be your place. However, this is located in the more quiet end of town. A bit of a distance from the central portion and shopping...maybe a mile. People that do stay here, seem to enjoy what the entire property offers. A good choice for a B & B.
Want to submit your own review? Click Here
Directions
Follow the Garden State Parkway south. At the very end of the Parkway go over the bridge and into town and then turn left at Sidney Street,left again at Washington Street, and right at the traffic island. Follow Pittsburgh Avenue to Beach Drive. Turn right, and turn right again at the next street. Look for the Angel on the right.

Check out the town map to see its location!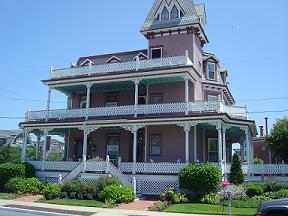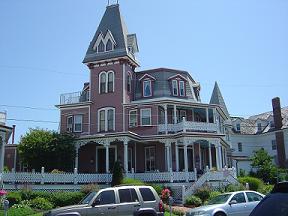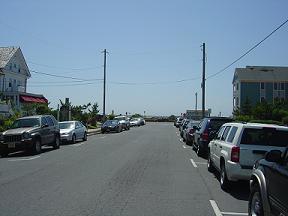 --This is looking towards the beach from the front yard--